Time for some more cards! We did an app-o-rama today, I applied for 6 cards from Amex under my name with 2 instant approvals see below.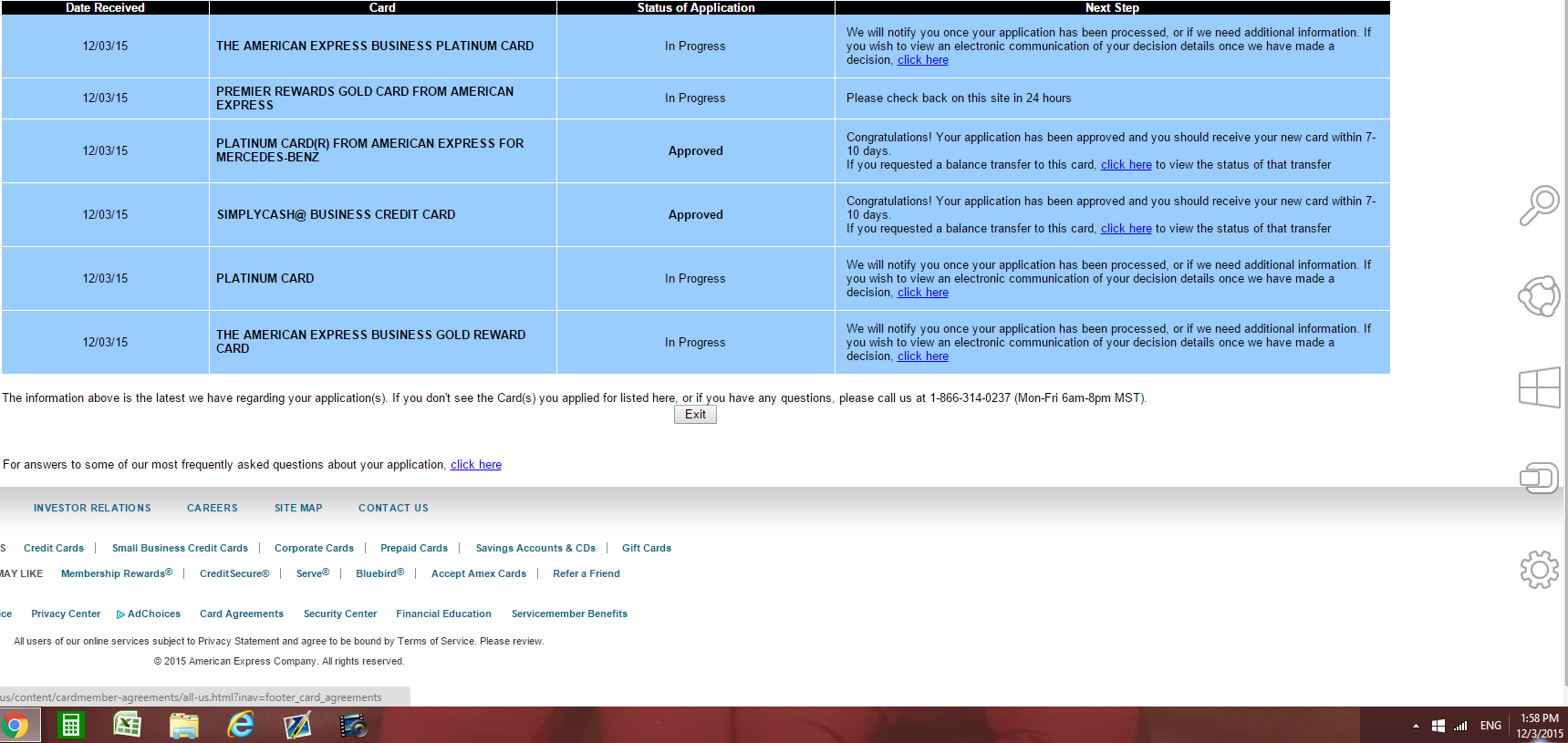 and for my wife i applied for 7 cards, with 4 instant approvals.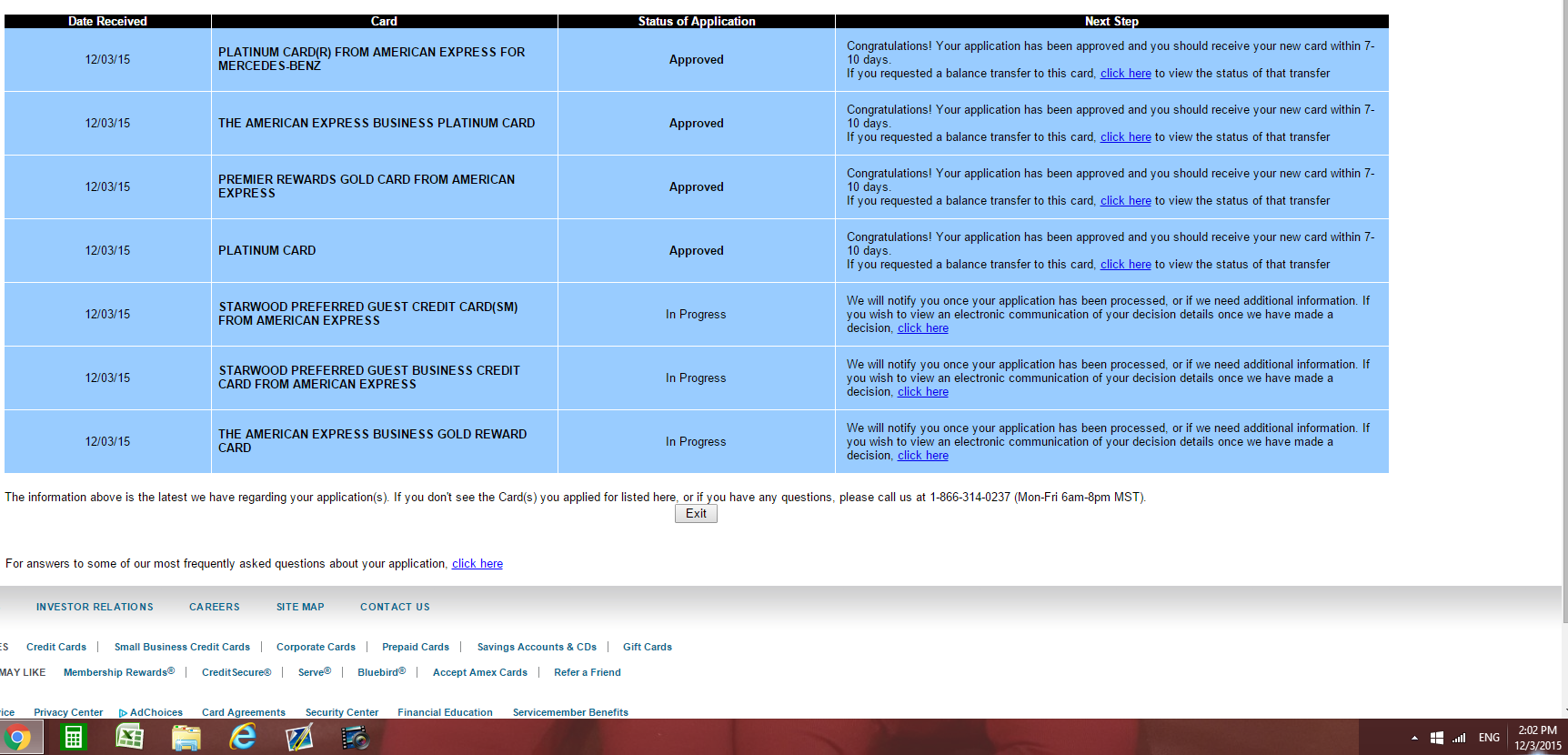 I will update you on the rest if they got approved or not. Next we need to figure out how to spend all that money. :/
I hope to get all approved, but 10/13 will also be good.
Stay tuned for the updates!