Last week we did a 13 credit card "3BM" for my wife and I. I have posted a screen shot of all the cards that I applied for and the status of each of them. To check the status of an American Express credit card you can view it here. To learn more about checking the status of any card you can view that here.
So these are my cards, as you can see another 2 got approved.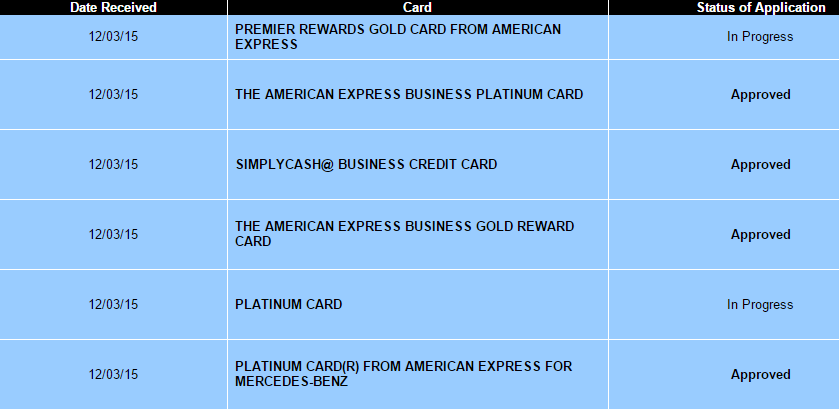 and these are my wife's cards another 2 got approved as well.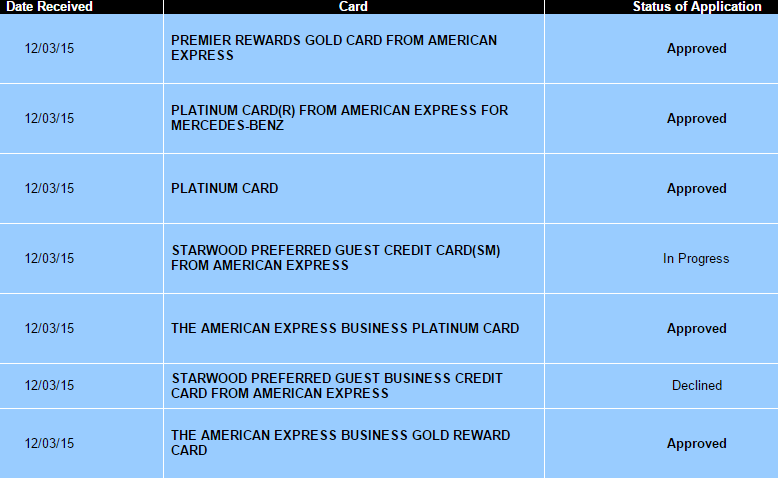 We are holding by 9/13 for approvals
so far 4 came.
Two cards I completed the spend on. the 2 Mercedes Benz platinum card of $3,000. I still need to spend $1,000 on the PRG, and $3,000 on the Platinum regular.
Stay tuned for the rest of the story.